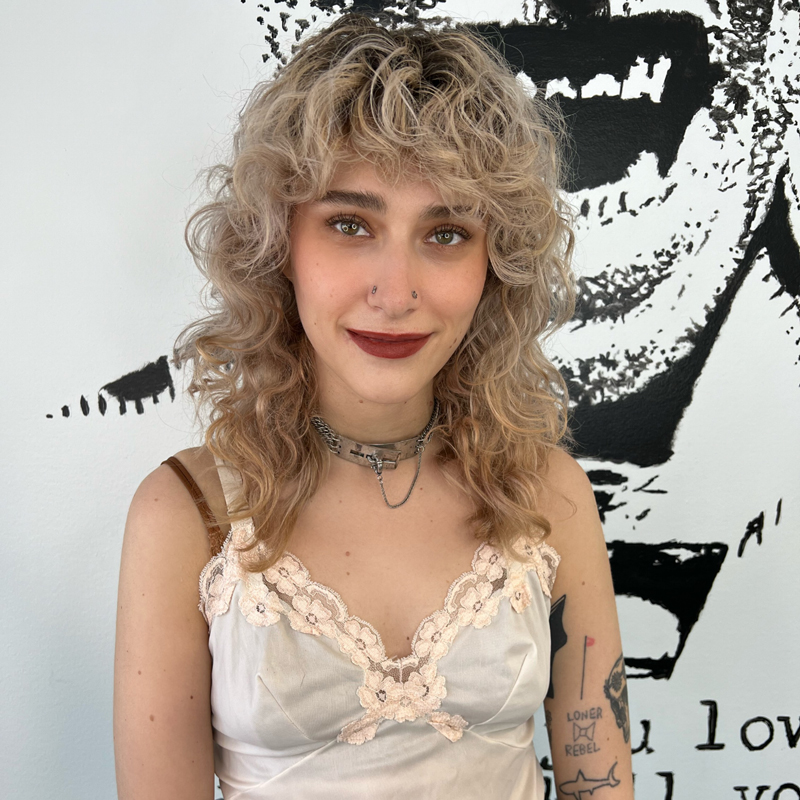 Angelica (she/her)

Jr. Stylist
IG: @bighair_chi
---
Angelica is one of our jr stylists, her favorite thing to do is bleach and tones (she's been doing them since age 12). Outside of the salon her passions are fashion (styling/up-cycling/designing) and music. She has studied and worked in costume design for film and plays the bass, guitar, keyboard, and violin. She is also the mother of a beautiful 17 pound Norwegian Forest Cat.

Continuing Education:

Angelica is currently in our apprentice program. She works weekly with live models one on one under LBT educators in our highly detail oriented and thorough curriculum.